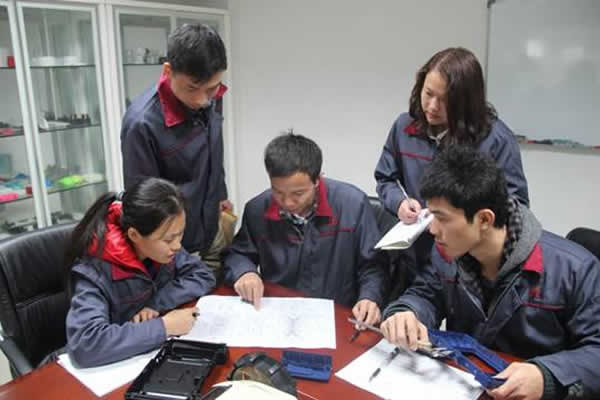 We have a strong and highly experienced team of project engineers led by project manager, who has many years' experience and expertise in project managing, design and mold making. The project manager organizes the project engineers to draw up an integrated and reasonable project plan, directly guide the whole project process (including purchase of raw material, drawing design, craftwork design, manufacturing process, quality control, assembly, trial, etc.), comprehensively manage the project (lead time, schedule, cost, etc.). High-efficient planning, organizing, harmonizing, and controlling for the projects are realized, which provide reliable assurance to fulfill the projects task better and faster. Finally we provide our Customers satisfactory and high quality moulds.
At HONGFU, each mould is regarded as a separate project, and each project has a progress report. The first step with a new project is to assign an experienced engineer. Our engineers work together very closely with members from each department, carefully manage your project from original design concept to tracking the whole manufacturing process, check the schedule every day, update the progress report every week and E-mail it with machining pictures to our Clients so that they know the project progress status in time.
It is because of our attention to every detail that we are able to handle projects from concept through production. We apply the same level of attention to detail for all contracts carried out in our factory.